Our Staff
The foodservice industry's finest research team. FoodView 360° is a one-of-a-kind research center designed from the ground up to bring unparalleled insights to those serving the foodservice industry. It offers endless degrees of customization to meet your research and insights objectives.
FoodView 360° offers:
Unique vantage points
Realistic research environments
Versatile specialty spaces
Respondent proximity
Video capture approaches
This infrastructure is operated by the best research team in the business. They are the engine that delivers an unparalleled experience, by creating carefully crafted, innovative research techniques that use some or all of the resources FoodView 360° has to offer.
Meet the FoodView 360° Research Team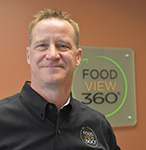 Rich Tucker
President and Visionary of FoodView 360°
Rich has 30 years of foodservice research and marketing experience. He knows what you need to accomplish, and takes it as a personal challenge to make it happen.
"What I love about FoodView 360° is that its uses are only limited by your creativity and the constructs of good research. My favorite aspect is the hands-on "bricks and mortar" of it ...very different from the survey data side of insights."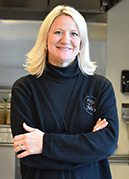 Sara Walsh
Director of Research
Sara is an experienced research strategist, specializing in foodservice for almost 20 years. She has interviewed hundreds of operators and visited scores of commercial kitchens, developing a deep understanding of day-to-day challenges.
"Finally, FoodView 360° gives our clients the chance to see what I have seen for so many years – operators doing what they do every day and talking honestly about every aspect of their business."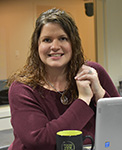 Kym Schoenfeld
Research Manager, Qualitative
Kym brings over 10 years of market research experience to the FoodView 360° team, both as a research manager and as a trained moderator. Kym designs effective qualitative research plans that dig deeply below the surface to help clients achieve their goals.
"It's fascinating to watch FoodView 360° come to life; whether it's viewing live operator interaction in the kitchen or streaming the research nationwide via our unparalleled video productions. It's exciting to see our clients make actionable decisions."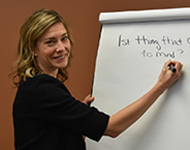 Andrea Bilotti
Senior Qualitative Specialist
A senior member of the qualitative team, Andrea has over 20 years' experience in foodservice marketing (Coca Cola) and research (Technomic/Product Evaluations). She is an accomplished facilitator with experience leading operators, consumers and sales team sessions.
"Foodview 360° is a big idea and product playground! I love the versatility of being able to work with chefs in our state-of-the-art commercial kitchen as they put a test product through its paces, and then jump next door to the focus room to ideate about it while ideas are fresh."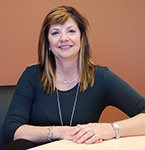 Nicole Bonenfant
Senior Qualitative Specialist
Nicole is an industry veteran with experience in chain product development (Jack in the Box/Boston Market) and strategic marketing (Noble Associates/Bonenfant Consulting). She leads a core FoodView 360° program: "FoodView Shorts."
"What I love is just how much insight can be derived from a short exercise like FoodView Shorts! And the FoodView Experience truly brings it all "to life" via amazing reality TV-quality video productions. Clients say: "Wow, this is so great! A focus group video you actually want to watch!"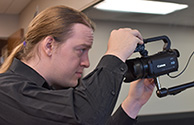 Matt Wood
Senior Videographer
Matt brings over one thousand hours of proficiency in live video production and editing to FoodView 360°. His mastery of the state-of-the-art FoodView 360° Experience platform brings the session to life.
"My favorite part of the FoodView 360° Experience is putting a fresh spin on the typical focus group...and of course, seeing an up-close and personal reaction to that new product or concept you are presenting for the first time."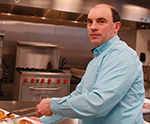 Jim Babiak
Research Manager, Central Location Testing Leader
Jim has been with Product Evaluations since 2005, prior to that he was the owner/operator of Fairview Creamery in the Chicago suburbs. He brings an owner's passion for foodservice to every project!
"FoodView 360° brings me back to my kitchen days. I love the rush of organizing the team, preparing and serving products for trial. It truly is where market research and the foodservice kitchen come together."